Kangaroo TC High Jump Club
Training in Minnesota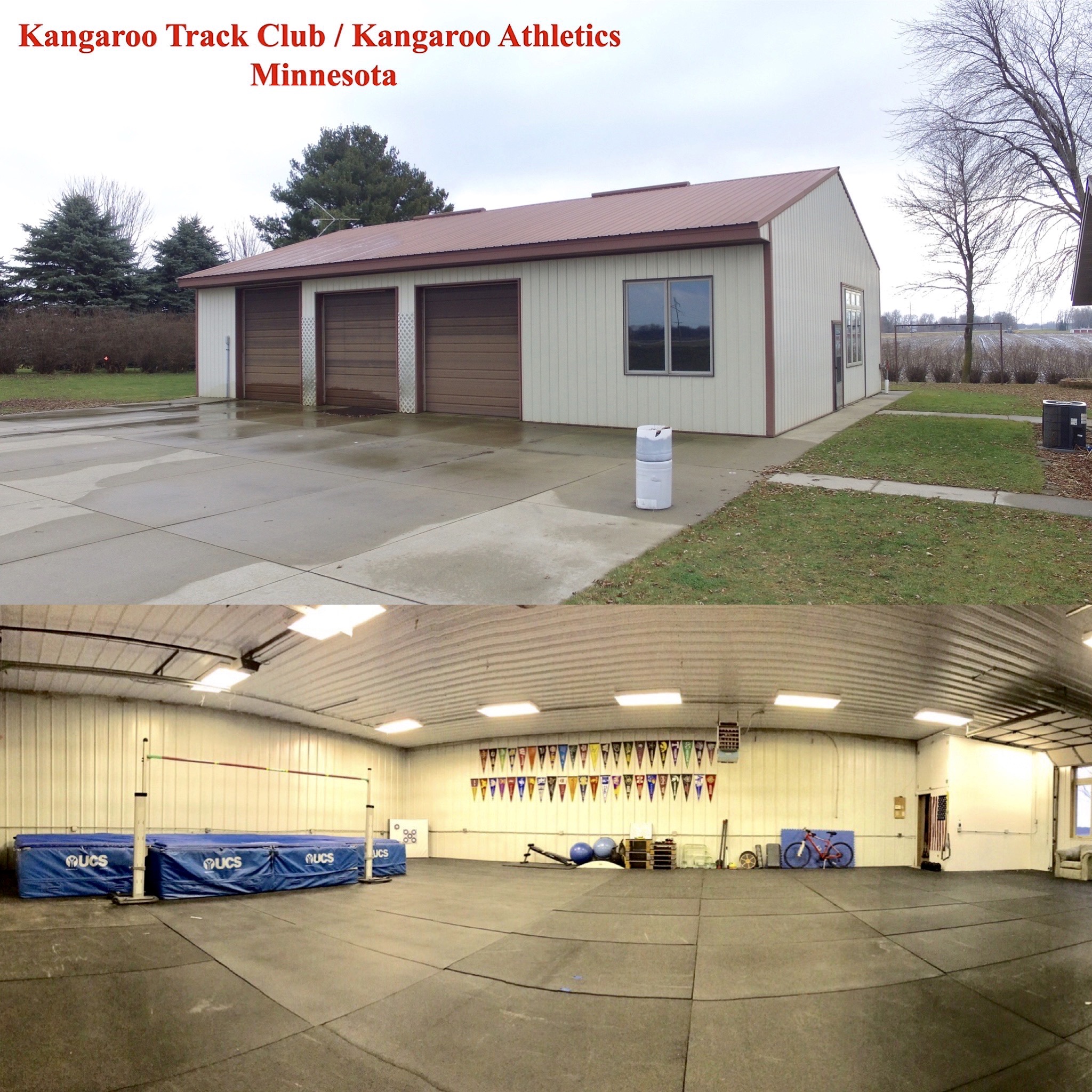 The Kangaroo Track Club Indoor High Jump Facility is finaly open for club members to train all year around. It is the only virtual high jump facility in the world. Six cameras, a thermostat and smart lock are controled / monitored by coach Munoz all the way from Texas. The facility can be reserved on a first come, first serve basis (for KTC members only and is by application).
This program does not include coaching (it is a practice program). For more information about the program or about virtual coaching please email us at kangarooathletics@gmail.com or call us at (952)292-8226. Please do not forget to visit our testimonials page,alumni page and before and after video gallery page.
Cost: $600 for 6 months / $375 for 3 months / $150 month to month
How to register to practice at the Minnesota location?
Step 1: E-mail us at kangarooathletics@gmail.com or call (952)292-8226 to check on space availability and to apply
Step 2:Register through Paypal
Step 3:Sign the waiver.
NOTE: Due to the limited space of the program, there will be no refunds or exchanges under any circumstances once the athlete has been accepted into the facility training program.
The program will monitored by: Coach Hugo Munoz is a two-time Olympian. Coach Munoz was a member of the Peruvian National team in the high jump for the 1996 and 2000 Olympic Games, and jumped 7'6 1/2″ (2.30mts) in his prime (1995). He was also the South American high jump champion in 1994. He held the national record in the high jump for more than 20 years and still holds the South American high jump record U23 (area record). Coach Munoz has coached at University of Washington in Seattle, WA (2003-2005) and at Rice University in Houston, TX (2015-2016). Since 2005 he has been the coach, founder, and program director at Kangaroo Athletics where he has coached and mentored athletes at every level, from youth to Olympians.

For questions, please contact us by email or call us at (952)292-8226