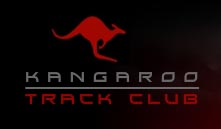 High Jump Coaching Club
Kangaroo Track Club (or Kangaroo Athletics LLC) is a USATF registered track and field club in Houston, TX and in New Prague, MN where high jumpers and triple jumpers train all year. REAL jumpers have no "off season" – if the athletes are not competing, they are working on improving their physical abilities, technique, and looking forward to the next competition season (club, school or both). This club was founded by Hugo Munoz, a two-time Olympian in the high jump and holder of the Peruvian national high jump record – 7'6 1/2″ (see Staff). Members of this club will be coached directly by Coach Munoz (we don't hire assitants) .
Our Mission
To help the athletes understand the nature of high jumping and triple jumping in a positive and fun working environment. More importantly, through coaching with positive reinforcement, athletes learn the values of discipline, hard work, leadership, and respect for themselves and others. We teach values that athletes can take away from the track and use in life, as we teach athletes how to be a true champion on and off the track.
*Please note: Athletes from all sports are welcome to attend as improved jumping ability translates into many sports (basketball and volleyball).
For 
high jump camps
, 
long jump camps and triple jump camps
, 
video analysis
 and 
high jump festival
 please go to the following links or contact us by email kangarooathletics@gmail[dot]com or call us at (952)292-8226