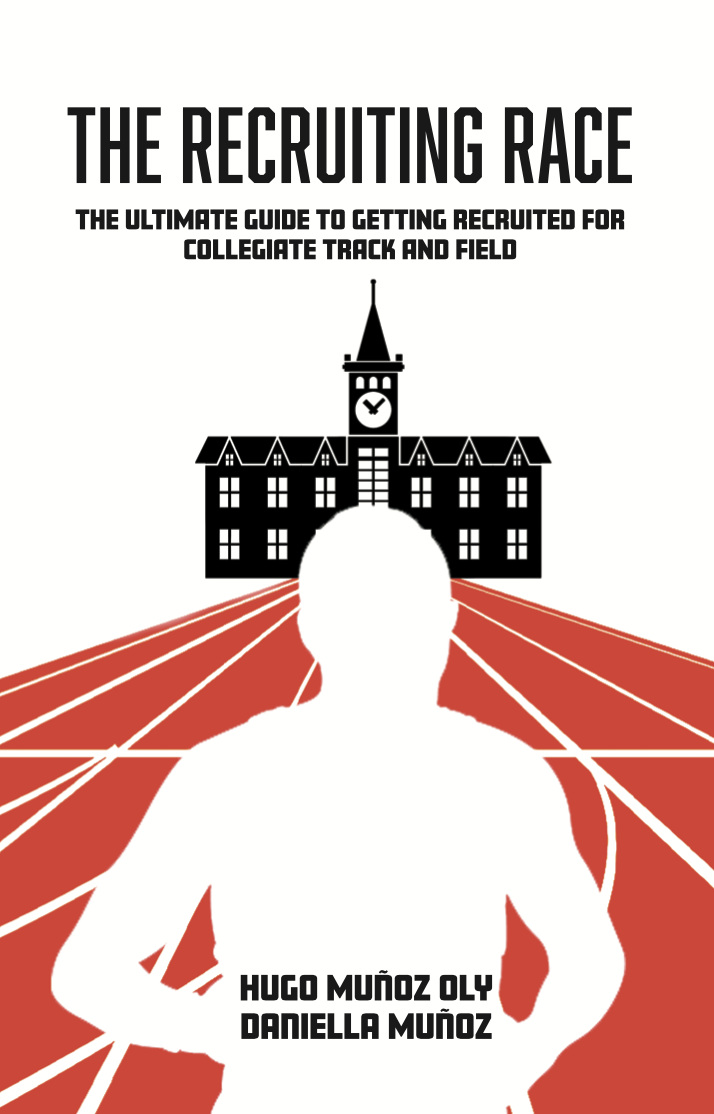 The recruiting process can be a daunting one. It can be hard to know how to take yourself from your local high school track team to signing day. These days recruiting services charge thousands of dollars just to send your information straight to the collegiate coaches' junk mail. With The Recruiting Race we will guide you through the entire process from start to finish. Here you will learn how to turn yourself into the most attractive recruit, how to get in front of college coaches, and everything in between. Hugo Munoz, coach and owner of KTC and co-author of The Recruiting Race came to the U.S. as an international athlete. Because of this we also made sure to touch on the international side of the recruiting process, and have included a bonus chapter for international athletes looking to sign with an American university. Regardless if you are an international athlete or a local high school athlete, this is the book that every athlete needs to read before they make a life altering decision and begin their college recruiting journey.
ORDER NOW FOR ONLY $34.99 + Tax & Shipping (US only)
Meet the Authors
Hugo Muñoz OLY
is a two time Olympian in the high jump (1996 Atlanta Olympic Games & 2000 Sydney Olympic Games). He is also the U23 South American record holder, and two time South American Champion (U20 and Adult). In 1997 he signed with the University of Idaho, and to this day still holds the school record. Shortly after he coached the high jump at the University of Washington, and later coached at St. Olaf University and Rice University. He is now the owner of Kangaroo Track Club, and spends his days coaching and mentoring jumpers at his two locations in Texas and Minnesota. Since the founding of his club in 2005 he has guided hundreds of athletes towards realizing their dreams of jumping in college.
Daniella Muñoz
is a high jumper on the Peruvian national team and the daughter of Hugo Muñoz OLY. She is the Peruvian national champion, qualified to her first South American adult championships at 16 years old, and has since made numerous international appearances representing Peru. She is currently pursuing a degree in sports nutrition at the University of Houston, while she continues to jump internationally and train with her father.
Refund Policy:
No refunds under any circumstances
For 
high jump camps
, 
long jump camps and triple jump camps
, 
video analysis
 and 
high jump festival
 please go to the following links or contact us by email kangarooathletics@gmail[dot]com or call us at (952)292-8226